| | |
| --- | --- |
|   |   |
|  Audi A6   |  Mercedes E-Class |
Compare the Legendary 2019 Mercedes-Benz E-Class to the Stylish and Capable 2019 Audi A6
The Mercedes-Benz E-Class is a legend among luxury cars--and not without reason. It's known to be one of the most extravagant, plush, and over-the-top premium midsize sports sedans on the market. But, when you take a look at what the new Audi A6 has to offer, you might start questioning everything you've ever thought about what a luxury car should, or can, do. It's true that the Mercedes has the upper hand in sheer equipment lists with frivolous features, but the Audi A6 takes a different, more serious, approach to driving pleasure, sportsmanship, and ergonomic comfort.
Dig deeper into the similarities and differences of the Audi A6 and the Mercedes-Benz E-Class sedan (the Mercedes does offer an available coupe, convertible, and wagon configuration, but we're going to keep our comparison strictly to the sedan--as powertrains and features are identical across the E-Class configurations).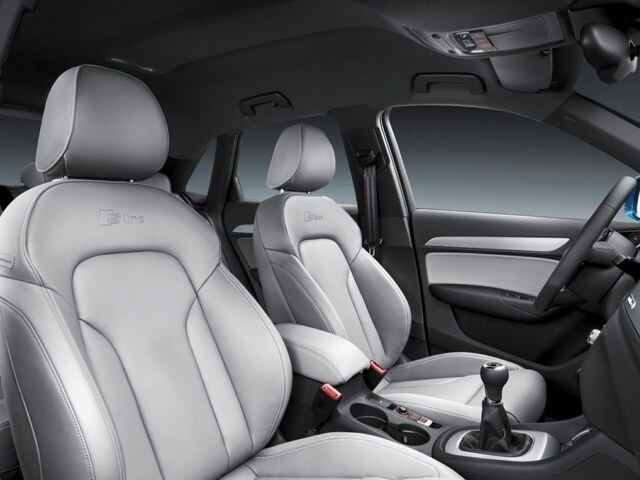 2019 Mercedes-Benz E-Class vs 2019 Audi A6
The Mercedes-Benz E-Class starts at $52,950.
The Audi A6 starts at $49,700.
Standard power for the E-Class comes from a 241-horsepower 2.0-liter four-cylinder turbo engine.
Standard power for the A6 comes from a 252-horsepower 2.0-liter turbocharged four-cylinder.
Even with a more powerful engine, the Audi A6 offers better fuel economy--perfect for South Austin commuters.
quattro all-wheel drive comes standard on most new Audi A6 models.
4MATIC® all-wheel drive is an option on the Mercedes-Benz E-Class sedan line.
Both models offer a performance variant--the Audi S6 and the Mercedes-Benz AMG E63--equipped with a V-8 engine for exceptional power.
Even though the E-Class has a price tag that breaks to $50K mark, you'll still only get pleather upholstery on the base model.
The 2018 Audi A6 offers premium, genuine leather-outfitted seating upholstery on every level.