| | |
| --- | --- |
| | |
| Audi A5 | BMW 4 Series |
Deciding on the Better Luxury Car: 2021 Audi A5 vs. 2021 BMW 4 Series
As you're searching for the right luxury car to invest in, you're likely to come across two popular models, the 2021 Audi A5 and the 2021 BMW 4 Series. While this BMW model has several appealing attributes, some vital differences make the Audi A5 the better choice as your next automotive investment.
Audi South Austin wants to help you narrow down your options and make the right choice. That's why we have compiled this comparison between these two highly sought-after cars. After comparing the new Audi A5 with the BMW 4 Series, you'll see all the ways that this new Audi model stands out from its rival.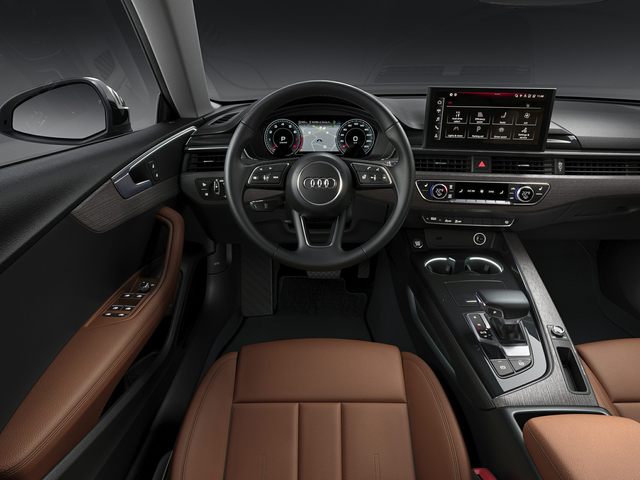 2021 Audi A5 vs. 2021 BMW 4 Series
Performance and Powertrains: These two models offer strong lineups of potent powertrain options. However, the 2021 Audi A5 comes standard with all-wheel drive, which will provide traction when you're driving on wet, slippery roads. The 2021 BMW 4 Series comes standard with rear-wheel drive.
Interior Design: There's no denying that the new BMW 4 Series comes with an attractive cabin. Inside the new Audi A5, you'll find even more high-quality materials and exquisite craftsmanship, making this Audi model's interior more appealing and luxurious than its BMW rival.
Cabin Tech Features: Both models come outfitted with several useful, high-tech features in their cabins. However, accessing and using the infotainment system's features will be easier in the new Audi A5 as it comes standard with a larger, 10.1-inch touchscreen. The BMW 4 Series comes standard with a smaller, 8.8-inch touchscreen.
Safety Technology: When it comes to safety, both models come equipped with a long list of standard safety features. One difference is that the Audi A5 comes standard with Audi Pre Sense Basic, which rolls up the windows and tightens seat belts when the car detects an oncoming collision.
Our team at Audi South Austin can't wait to tell you more ways that the 2021 Audi A5 outshines the competition. So, visit our dealership and talk with one of our Audi experts today to learn more.