| | |
| --- | --- |
|   |   |
|  Audi A3 |  Mercedes-Benz CLA |
Compare the 2019 Mercedes-Benz CLA to the 2019 Audi A3
Mercedes-Benz may be an iconic German luxury brand, but it's not without its competition: the 2019 Audi A3 is a strong rival in the subcompact premium segment. Mercedes-Benz places a heavier emphasis on interior comfort and plush materials, while Audi prioritizes genuine quality and sporty performance. If you're looking for a fun-to-drive premium car that starts below $35,000, these two sports cars are some of the most popular options in the area.
Read on below to compare these two top small sports cars. Both have a lot to offer, both can be equipped with AWD, both offer practical and efficient performance options, and both are stunning to look at. Is the new Mercedes-Benz CLA the right fit for you? Or, is the 2019 Audi A3--in sedan or convertible form--the clear winner?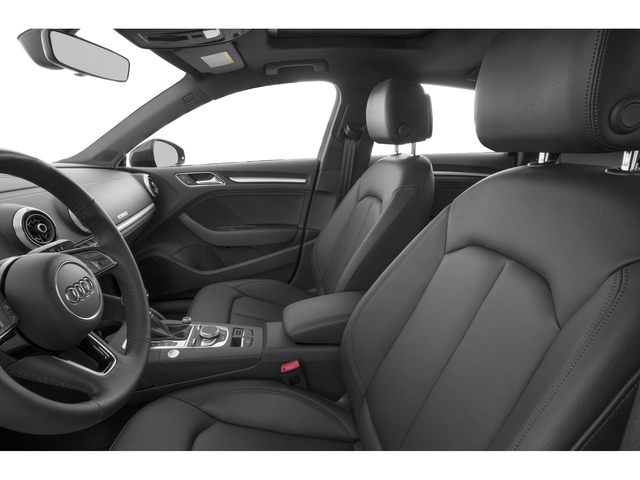 2019 Audi A3 vs 2019 Mercedes-Benz CLA
The 2019 Mercedes-Benz CLA starts at $33,100.
The 2019 Audi A3 starts at $32,500--throughout the lineup, the Audi A3 is a better value for your dollar.
The 2019 CLA is only available in one body style: four-door compact coupe.
The 2019 A3 is available in two distinct and beautiful body styles: four-door sedan and two-door cabriolet.
The Mercedes-Benz CLA can only see about 24 mpg in the city.
The 2019 Audi A3 can see up to 26 mpg in the city, making it the more efficient option of the two.
Both cars come standard with a 2.0-liter turbo four-cylinder engine, but the Mercedes-Benz CLA is slightly more powerful.
The Audi A3 offers available quattro all-wheel drive; the Mercedes-Benz CLA offers available 4MATIC® all-wheel drive.
The 2019 Mercedes-Benz CLA comes standard with synthetic pleather upholstery; genuine leather costs even more.
The 2019 Audi A3 comes standard with leather seating surfaces; luxury won't ever cost you more when you drive an Audi.