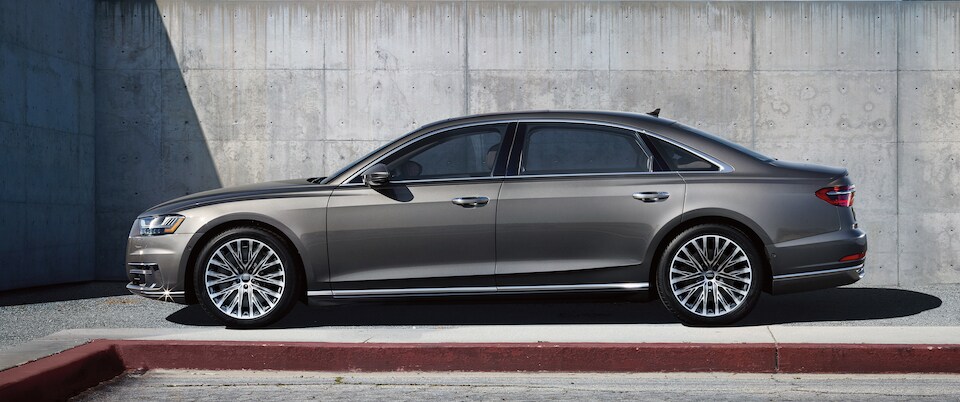 These days, it's hard to have the edge in the ultra-competitive full-size flagship luxury sedan segment. Models like the Audi A8, Mercedes-Benz, BMW 7 Series, and others are in a near-constant state of progress to try to get out ahead of their competitors by an inch.
Until now.
The release of the all-new 2019 Audi A8 brought with it more than just stunning exterior changes. Its new technology, new performance, and a new way of seeing the automobile that's more than just state-of-the-art--it's state of the future.
Gear Patrol is an award-winning print and digital publication based in New York, and their author Eric Adams recently released his review of the all-new 2019 Audi A8:
"It's hard to fault Audi's approach here. They deliver an outstanding luxury product with a suite of truly next-gen innovations, all of which place the car firmly at the top – at least until its rivals cough up the next iterations of their top-dog sedans."
See what puts the new 2019 Audi A8 at the top.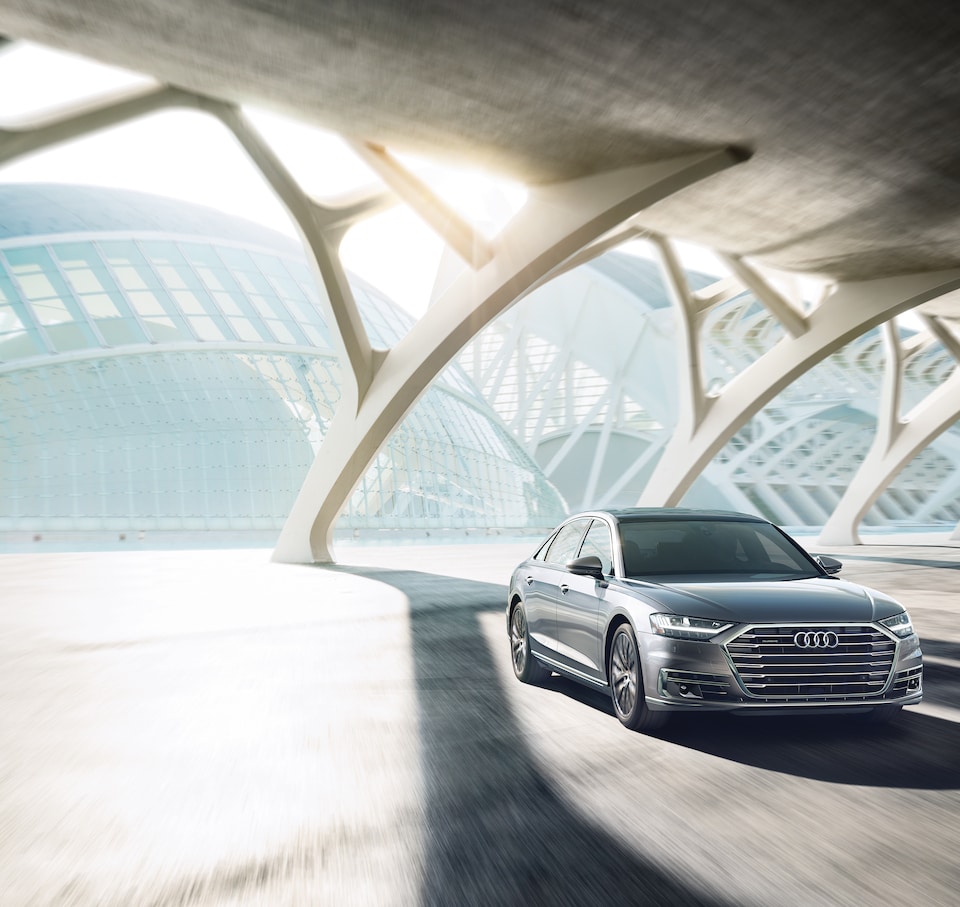 Mild-Hybrid Engine Tech
Early on, Adams calls out the Audi A8's new 48-volt electrical system addition, which gives the new sedan mild-hybrid superpowers. Maybe not superpowers, but this new addition does deliver astounding efficiency (up to 27 mpg highway) for a full-size luxury sport sedan that creates 340 horsepower and 370 pound-feet of torque.
No wonder the new 2019 A8 has claimed the top spot.
Driver-Assist and Self-Driving Tech
The incredible new tech and driver-assistance features in the2019 Audi A8 can't be ignored.
While the market isn't quite set up for the type of advanced semi-autonomous drive capability that the Audi A8 does/will offer, the foundations are there. The car uses two dozen sensors of various types to be able to watch and monitor everything around it, from pedestrians to cars to painted lines on the road. These help support the long list of safety and driver-assistance features offered on the new 2019 Audi A8.
Want to know more about what this new sedan can do?
Contact the team at Audi South Austin.
Read the Full Review on Gear Patrol
You can read the full review here: https://gearpatrol.com/2019/01/02/2019-audi-a8-review/