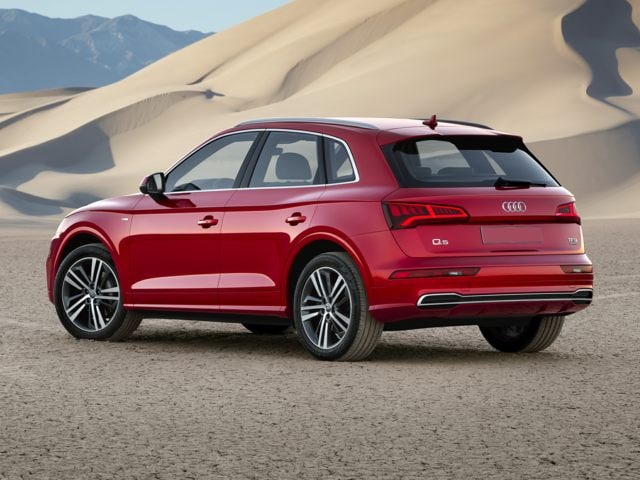 Audi has always been a game-changer.
From their legendary quattro all-wheel-drive system, to the advanced efficiencies of their turbocharged TFSI powertrains, Audi vehicles are never typical
The new 2018 lineup is firing on all cylinders to produce some of the most exciting, enthralling, and stunning cars and SUVs, with options like the 2018 Audi A5 Sportback and the overhauled new 2018 Audi Q5.
But that's not the end of it, by far.
Audi South Austin takes a look at just a few of our favorites--but we encourage you to explore the full new lineup of 2018 cars in Austin to taste every new flavor.
2018 Audi Q5
This is the biggest one; this midsize SUV got its first major redesign in years, and every tweak, tuck, and tune was painstakingly performed to make it the best Q5 yet. Thanks to a new platform, the 018 Audi Q5 is larger, more versatile, lighter, and more efficient.
2018 Audi A5 Sportback
The sportback is back. Seen for the first time in US in a long while, the sportback is sharper than a sedan but larger and more practical than a coupe. The 2018 Audi A5 Sportback is a must-have for Austin drivers who want to have their cake and eat it, too.
2018 Audi SQ5
Everything we love about the all-new Audi Q5--but with a whole lot more power. A 354-horsepower midsize luxury crossover SUV. What more could you want?
Audi Virtual Cockpit
This may not be a model, but we're still thrilled to say that Audi Virtual Cockpit is now available on more 2018 Audi models in Austin than we saw in the 2017 model-years. It's a major step for Audi technology, and a major win for Texas drivers who love to stay connected.

Virtual Cockpit shown on a 2017 A4


Click the link above to explore new 2018 Audi cars, coupes, SUVs, and sportbacks for sale at Audi South Austin.