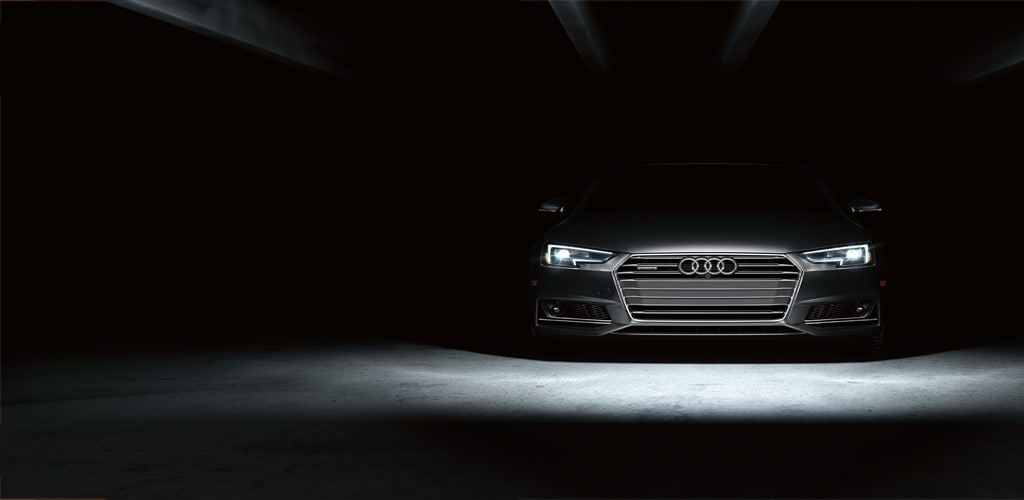 Given what passes for culture or for that matter political discourse, it seems that Americans no longer seem to be admire restraint. Much in modern life is outsized and underwhelming, a low-resolution culture with the volume cranked up to eleven.
Thankfully, there are reminders that not everything in life has lost its refinement. Exhibit A: the 2017 Audi A4, an acknowledgement that cars festooned with aerodynamic body kits or crossovers the size of a garden shed do not represent the best thoughts on the subject of transportation.
Like any redesigned automobile, the 2017 A4 follows the auto industry tradition of being longer, lower and wider than the 2016 model it replaces. In fact, you could be excused for mistaking it for the larger and spendier A6.
But it parts ways with its predecessors stylistically even though its looks are similar. For this new A4 possesses a graceful panache that's announced by its tastefully aggressive grille and longer flowing lines. That said, the A4's taillights seem generically Asian rather than distinctively European, but the overall tailoring is sublimely sophisticated.
Still, Audi reserves its finest styling chops for the interior, which is a magnificent piece of industrial design despite its funeral-black color scheme. The design is enhanced by Audi's renowned interior fit and finish, which is notably better than the previous A4's already high standard.
The center of the interior is home to a sizeable center console that houses a substantial transmission shifter. Just forward of it resides a rotary knob for the multimedia interface. Thoughtfully, there are switches, not screen buttons, for navigation, telephone, media, and radio, including station presets. There are also easy-to-use climate controls, nestled just below the crisp, clear infotainment screen.
And yet, despite Audi's seemingly effortless design acumen, the center armrest oddly doesn't fully cover the shallow bin below it, inexplicably leaving a sliver of the bin exposed. Also puzzling is the tiny slot next to it, which seems positively useless for anything except stashing paper clips, Apple air buds, or tooth picks.
Despite the miscue, what's truly remarkable is the instrument cluster. This digital display allows the driver to modify the size of its gauges and select the information displayed in its center, including navigation, phone, vehicle information, and audio. It's among the best of its kind in the business. The same is true of the steering-wheel-mounted switches that control it.
Being an Audi, the car comes with a fair number of enthralling amenities such as ambient LED lighting, three-zone automatic climate control, standard leather seating, standard power sunroof, optional heads-up display, Apple Car Play and Android Audio, and a 755-watt Bang & Olufsen sound system.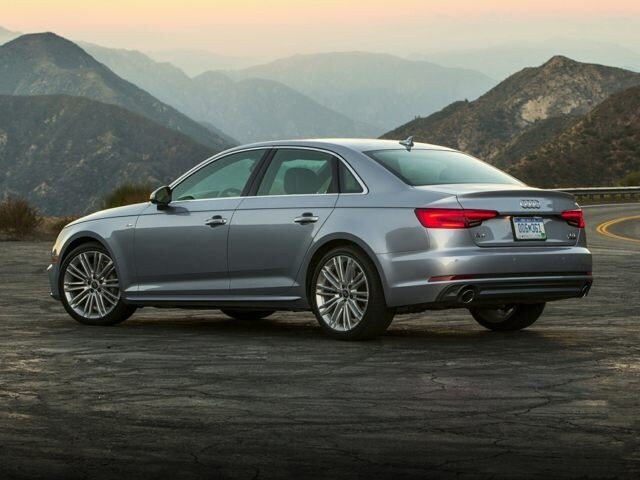 As you gaze on Audi's design accomplishments, you'll find that the driving position is flawless, with generous seat travel and exceptional comfort and support after long hours behind the wheel. Yet  despite this A4's substantial front seat accommodations, and the car's longer overall length, the back seat is still tight on legroom.
That'll hardly cross your mind while driving.
The new A4 uses Audi's ubiquitous turbocharged 2.0-liter four-cylinder gas engine mated to a seven-speed dual-clutch transmission and, of course, Quattro all-wheel drive. In the A4, it's rated at 252 horsepower and 273 pound-feet of torque, which is energetic enough to stoke your latent boy racer propensities. There's little turbo lag in its snappy response, and if you feel like taking control, you can shift manually. But you won't have to; the transmission handles things quite well on its own.
The vigorous engine is matched by a chassis that expertly manages keeps the good times rolling thanks to a suspension that's compliant, yet agile. As civilization fades and the road twists and turns, it's very much a party animal, a great sports sedan but with a surprising amount of comfort. Yet it also delivers just enough feedback to keep you informed. Steering response is quick and perfectly weighted, yet numb. Braking is excellent, with strong, straight stops.
And even if though its outward appearance is more evolution than revolution, it cloaks a car that's substantially better than the one it replaces, feeling fresher and more modern.
It's defiantly sophisticated, yet it does so with a quietly refined demeanor, a quality America could certainly use more of.
That's what makes the 2017 Audi A4 worth seeking out; it's a bastion of gentility in a country once known for it.
Stats
Base prices: $37,300-$41,700
Engine: Turbocharged 2.0-liter four-cylinder
Horsepower: 252
Torque: 273 pound-feet
Fuel type: Premium unleaded
EPA fuel economy (city/highway): 27/37 mpg
Wheelbase: 111 inches
Length: 186.1 inches
Cargo capacity: 13 cubic feet
Curb weight: 3,483-3,626 pounds
NHTSA rating: Not rated
This post was written by Larry Printz: Larry Printz is the Editor-In-Chief, Automotive at Dealer.com based in Burlington, Vermont. In addition to serving as an automotive journalist, Larry is continuously sought by some of the most prestigious automotive concours in the country and serves as a judge at several car shows including Greenwich and Hilton Head. A native of Philadelphia, Larry resides in Burlington, VT and Virginia Beach, VA.